Main content starts here, tab to start navigating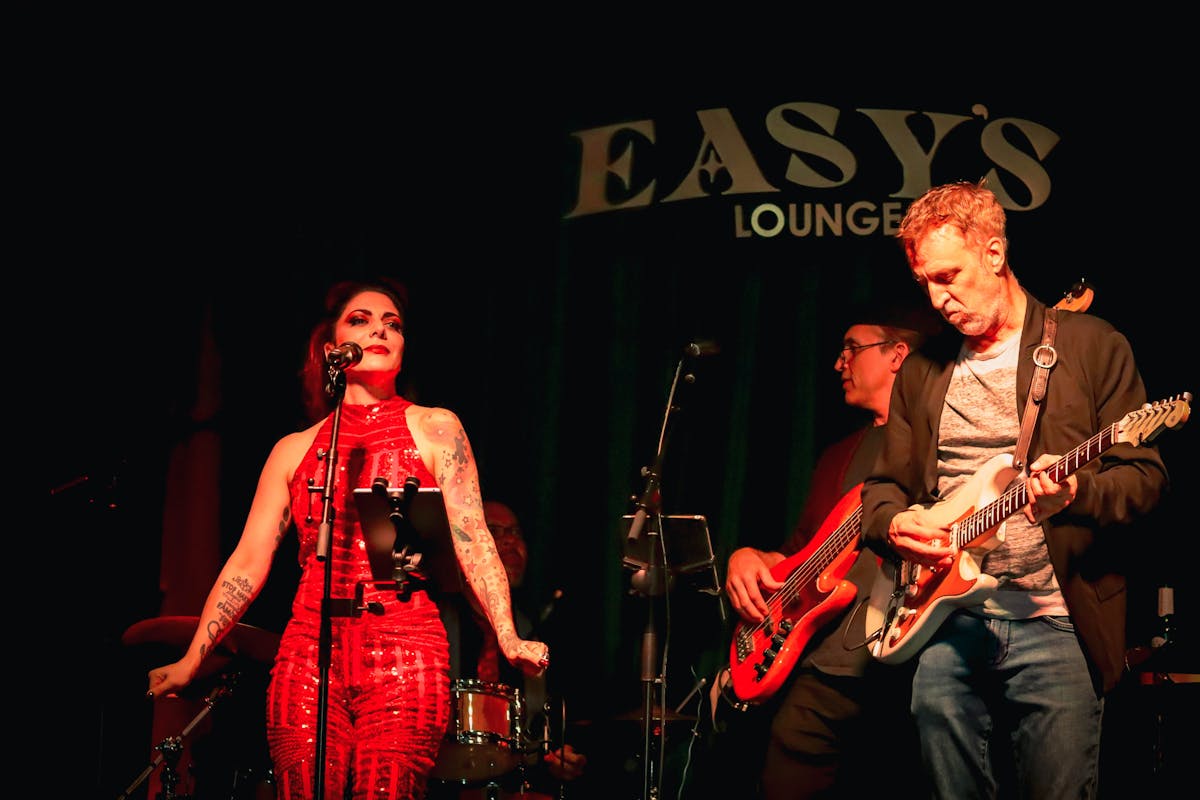 CASSIE STONE & HER PRETTY LITTLE MONSTERS
Step into the enchanting world of Cassie Stone & Her Pretty Little Monsters, where sultry elegance meets musical magic. Fronted by the mesmerizing Cassie Stone, acclaimed as Vegas's very own famous Spider Lady from Zarkana, this band of Las Vegas cool cats is on a mission to bring back the essence of glamour, fun, and class.
With their vintage vibe and an extraordinary musical repertoire, Cassie Stone & Her Pretty Little Monsters breathe new life into well-known modern pop and rock classics. Their performances are a captivating blend of rockabilly catchy songs and timeless jazz, swing, and blues standards, creating an immersive experience that transcends eras and captivates audiences of all ages.
Cassie Stone, a true icon of the Las Vegas entertainment scene, leads this ensemble with grace and charisma. Her unique background as the famous Spider Lady lends an air of mystique to the group's performances, making each show an unforgettable event. Cassie's vocals, combined with the exceptional talent of her Pretty Little Monsters, ensure a night of musical enchantment.
As a resident fixture of the Las Vegas music scene, Cassie Stone & Her Pretty Little Monsters have redefined the live music experience. Their performances resonate with a sense of nostalgia while embracing the contemporary spirit, making them a sought-after act for those seeking a fusion of timeless classics and modern hits.
For an unforgettable evening that seamlessly combines vintage charm with contemporary energy, join Cassie Stone & Her Pretty Little Monsters. Prepare to be transported to a world where music transcends time, and the allure of an era gone by is brought back to life with sophistication and style. Don't miss the chance to witness the captivating journey of these musical trailblazers.