Main content starts here, tab to start navigating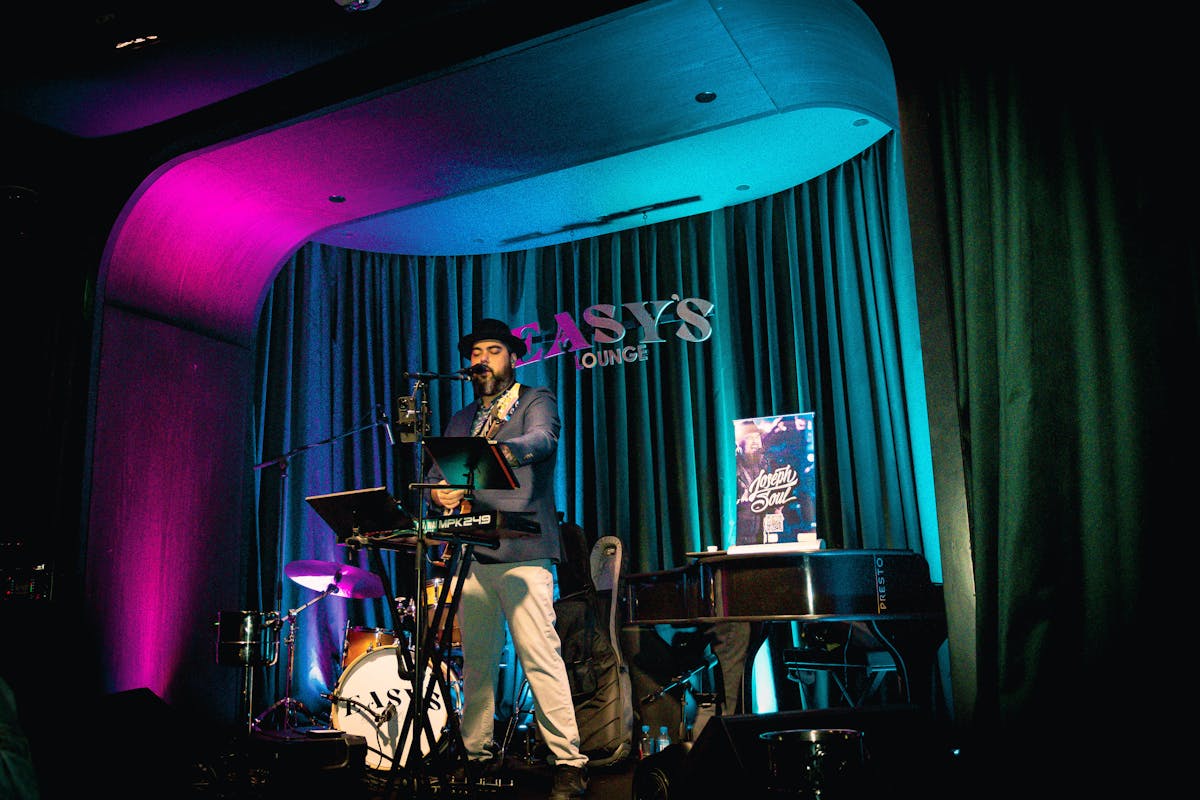 Joseph Soul
Joseph Soul, renowned as one of the most versatile entertainers to emerge from Hawaii, has been a commanding presence for over two decades. While he achieved acclaim as a nightclub DJ, his talents extend far beyond the DJ booth. Under the alias DJ Audissey, he was highly sought after in Hawai`i's nightclub scene, with notable victories in competitions like the Mai Tai Bar and 7-11/Dave & Busters DJ Battles in 2010. However, a brief stint in Las Vegas as a nightclub DJ, performing at venues like Tryst and VooDoo Lounge, led him to discover his true passion—singing. He returned to Hawai'i to focus on honing his vocal craft.
In 2014, he moved to Southern California with his fiancée, where he evolved into the Hawaiian Soul Singer, a term credited to Bobby Ross Avila. Performing regularly at venues like Skyloft and Mozambique in Laguna Beach, he developed into the hybrid DJ/singer that he is known as today. As a multi-instrumentalist, he returned to Hawai'i in October 2019, securing residencies at venues such as The Moani Bistro & Bar and Mai Tais.
Despite the challenges of 2020 with widespread closures, Joseph Soul seized a life-changing opportunity by auditioning for season 19 of NBC's hit TV show, The Voice. His rendition of Bob Marley's classic "Is This Love" in the style of Corrine Bailey Rae impressed both Kelly Clarkson and Blake Shelton, with Joseph ultimately choosing Kelly as his coach. His journey on the show included a steal by Gwen Stefani and culminated in a live quarter-final performance of PJ Morton & Yebba's version of "How Deep Is Your Love" on NBC. In 2022, Joseph relocated to Las Vegas, where he can be seen performing live on the iconic Vegas Strip. Be sure to explore the "Shows" page and subscribe to the email newsletter to stay updated on all things related to Joseph Soul.