Main content starts here, tab to start navigating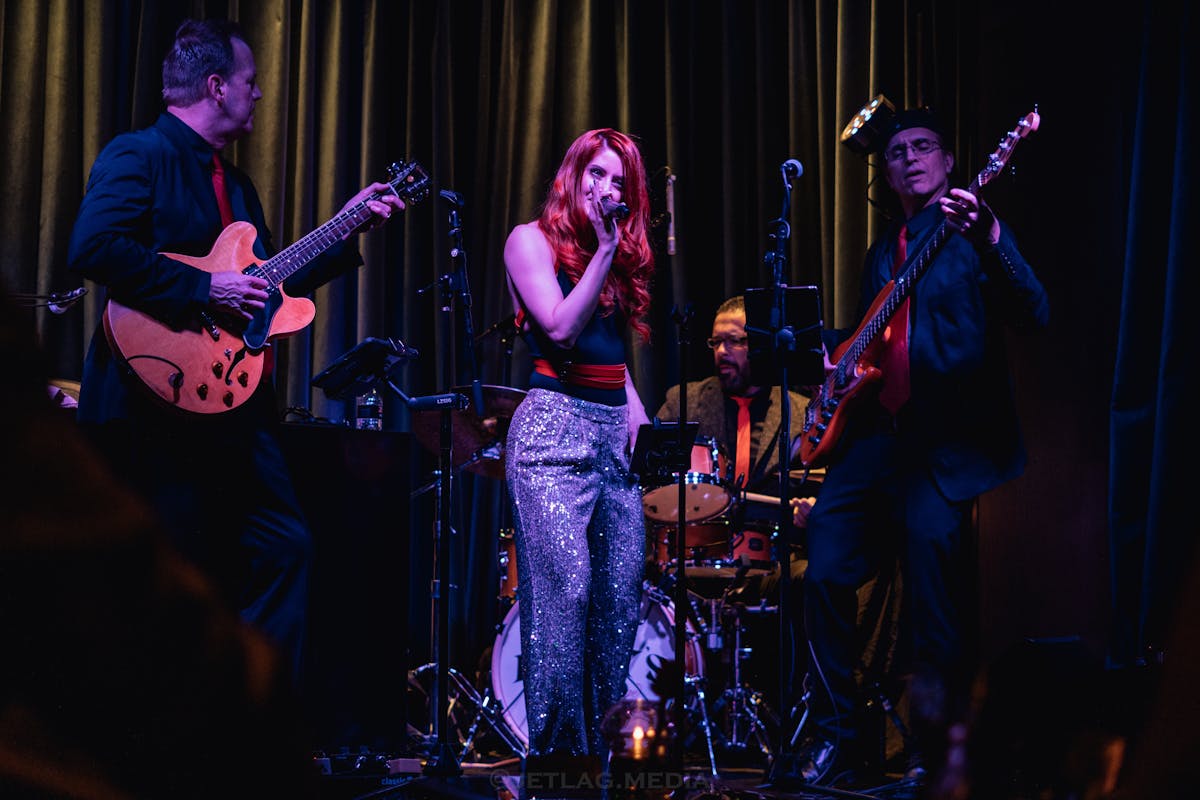 RED PENNY ARCADE
Red Penny Arcade is a dynamic Las Vegas-based quartet that mesmerizes audiences with their unique blend of musical artistry. Specializing in reimagining popular music from various eras, the group weaves a captivating soundscape reminiscent of the 1920s-50s jazz style. With their enchanting melodies and vintage flair, Red Penny Arcade transcends the boundaries of time, creating a musical experience that is both nostalgic and contemporary.
This talented ensemble of musicians has garnered a devoted following for their ability to infuse classic tunes with a fresh, jazzy twist. From the golden age of jazz to the timeless hits of modern music, Red Penny Arcade's repertoire knows no bounds. Their performances transport listeners to a bygone era, where the magic of jazz and swing reign supreme.
Founded on a passion for reviving the classics and injecting them with new life, Red Penny Arcade has become a staple in the Las Vegas music scene. Their captivating performances have graced the stages of renowned venues throughout the city, earning them a reputation as masters of musical reinvention.
Whether you're a jazz aficionado or a fan of contemporary hits, Red Penny Arcade's evocative sound will leave you enchanted. Join them on a musical journey that bridges generations and invites you to experience the beauty of timeless melodies reimagined in the 1920s-50s jazz style. Don't miss the chance to be transported back in time while enjoying the contemporary magic of Red Penny Arcade's live performances.